Your bin comes with subtle multi-colored LED lights to help you understand your bin's status. Learn more here.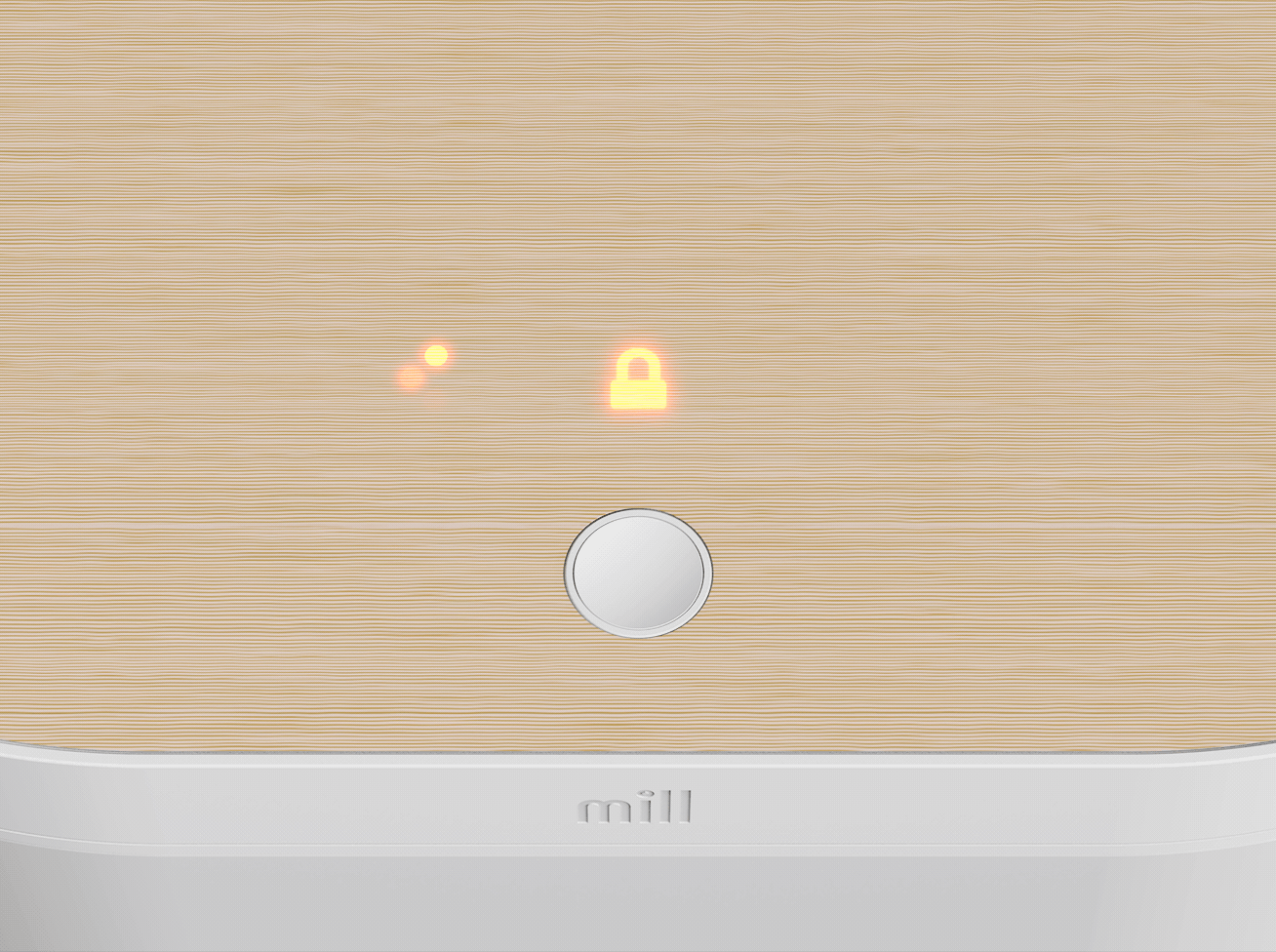 Four cycling orange dots: your bin is in a Dry & Grind cycle, which typically takes between 6-10 hours (it can be shorter or longer).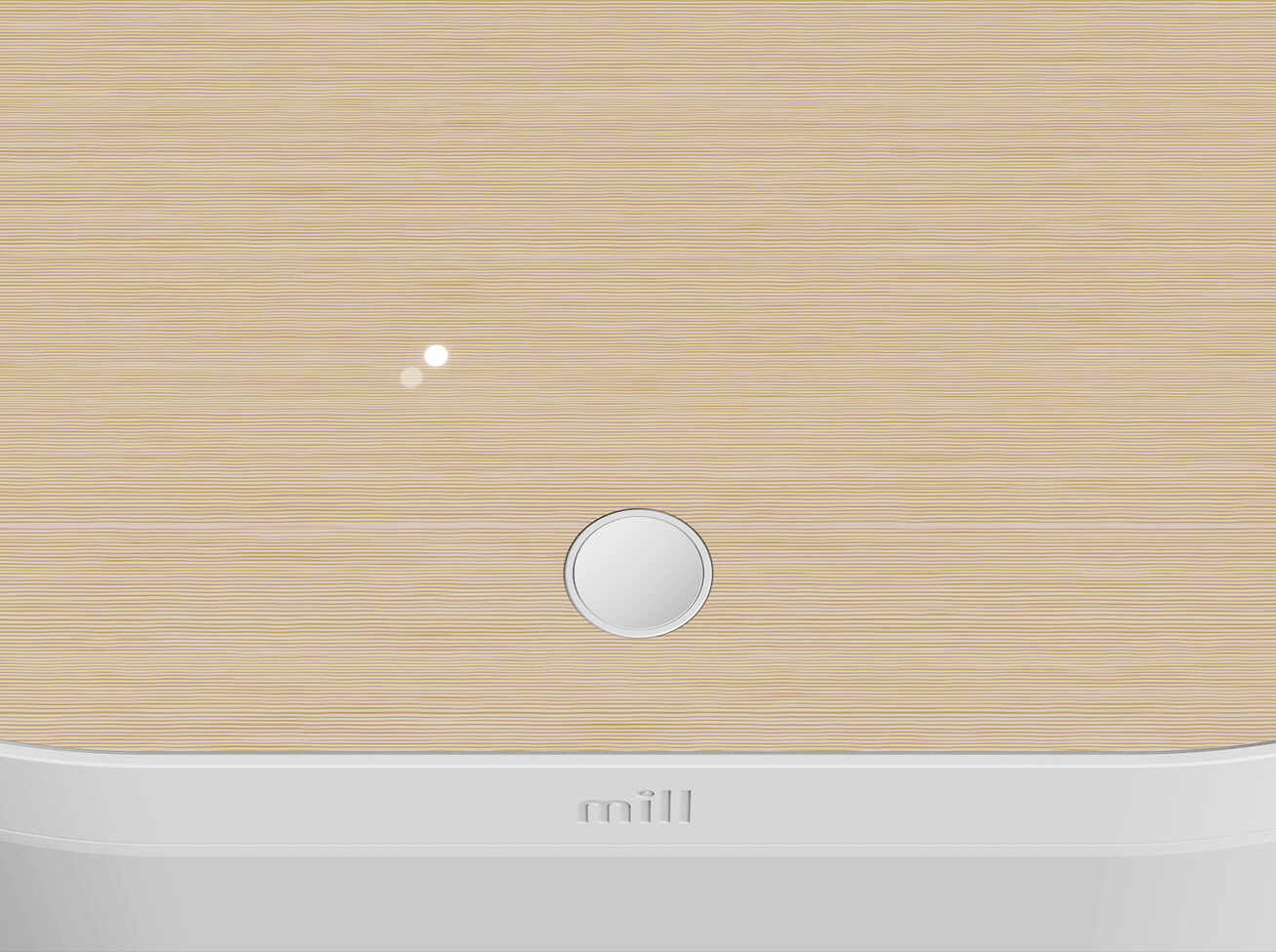 Four cycling white dots: your bin is doing a quick mix, which typically takes a few minutes.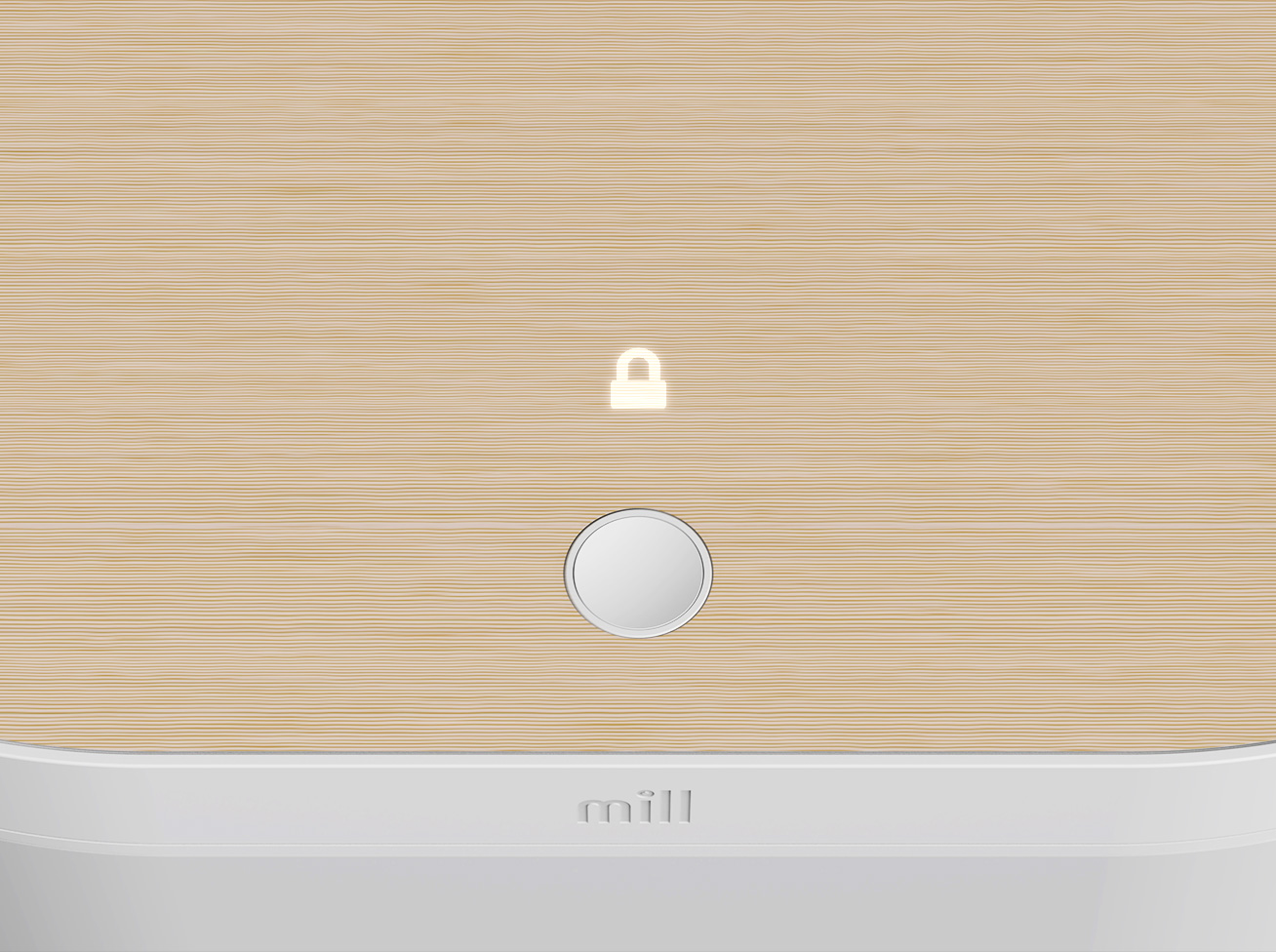 A white lock: your bin's Kid & Pet Lock is on or the bin is giving things a quick mix. Unlock it by holding the button down for three seconds, or unlock it in the app.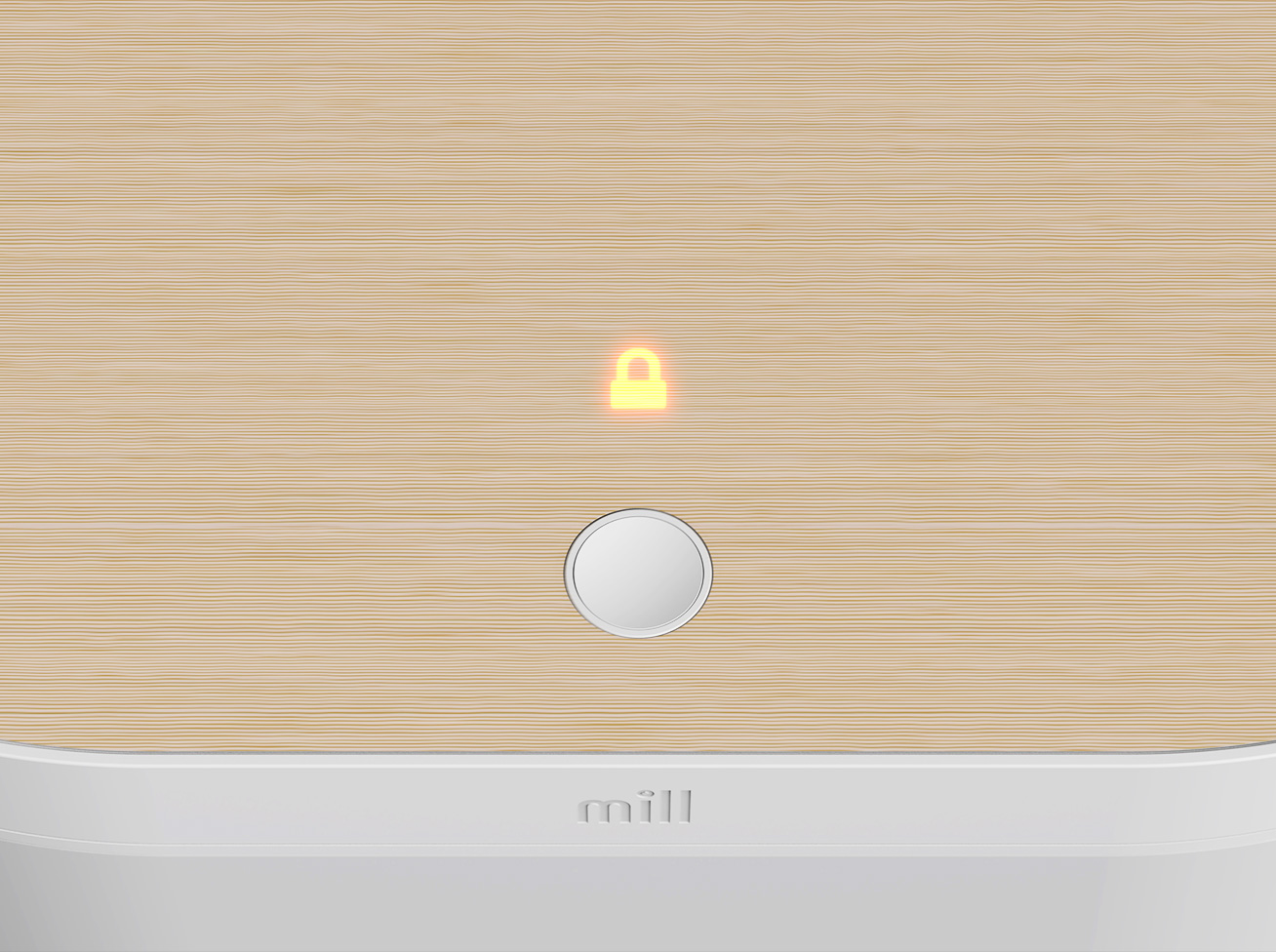 An orange lock: your bin is locked because the bucket is hot.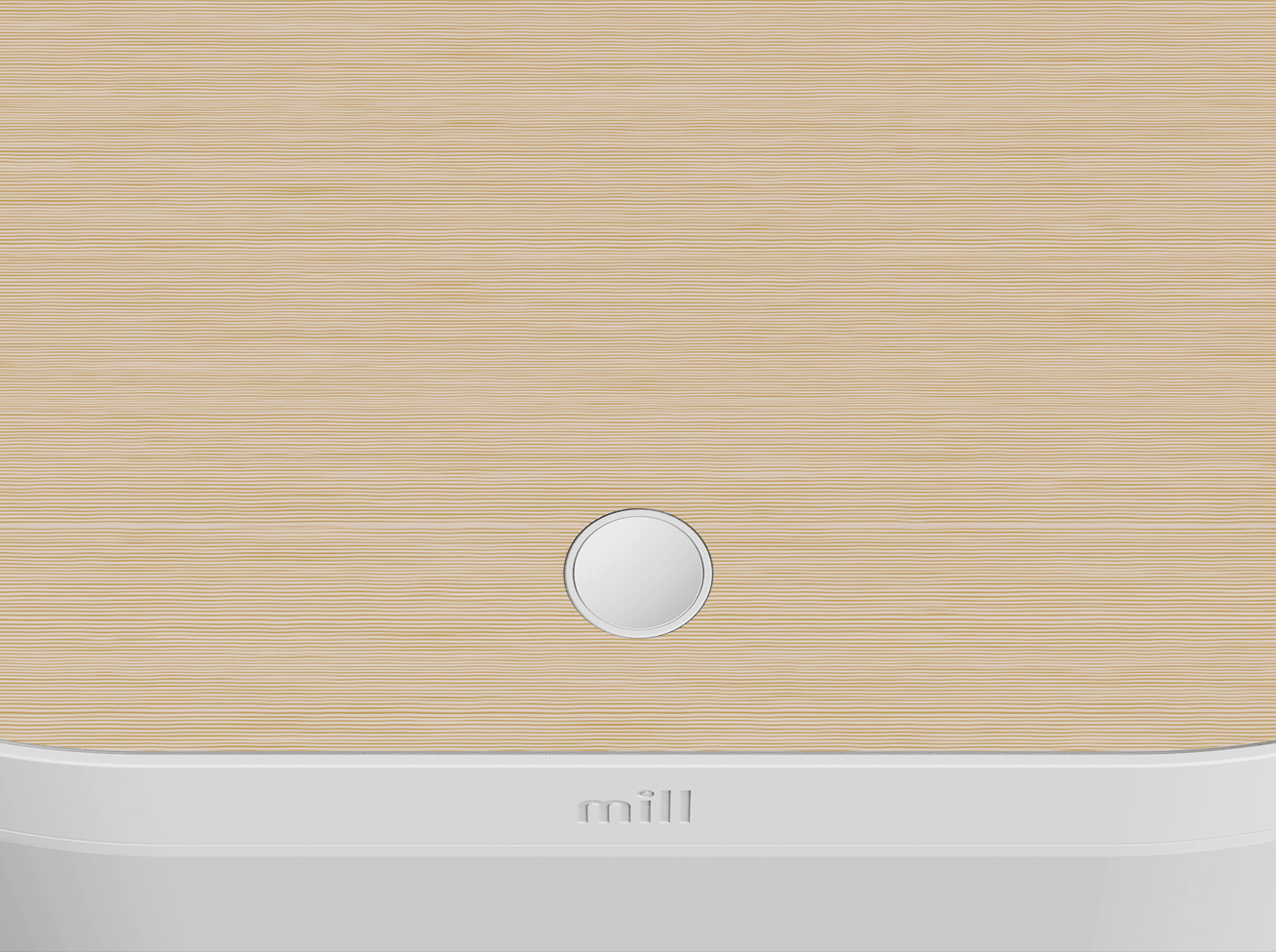 A pulsing green circle: check the fill line to see if it's time to empty. Learn how here.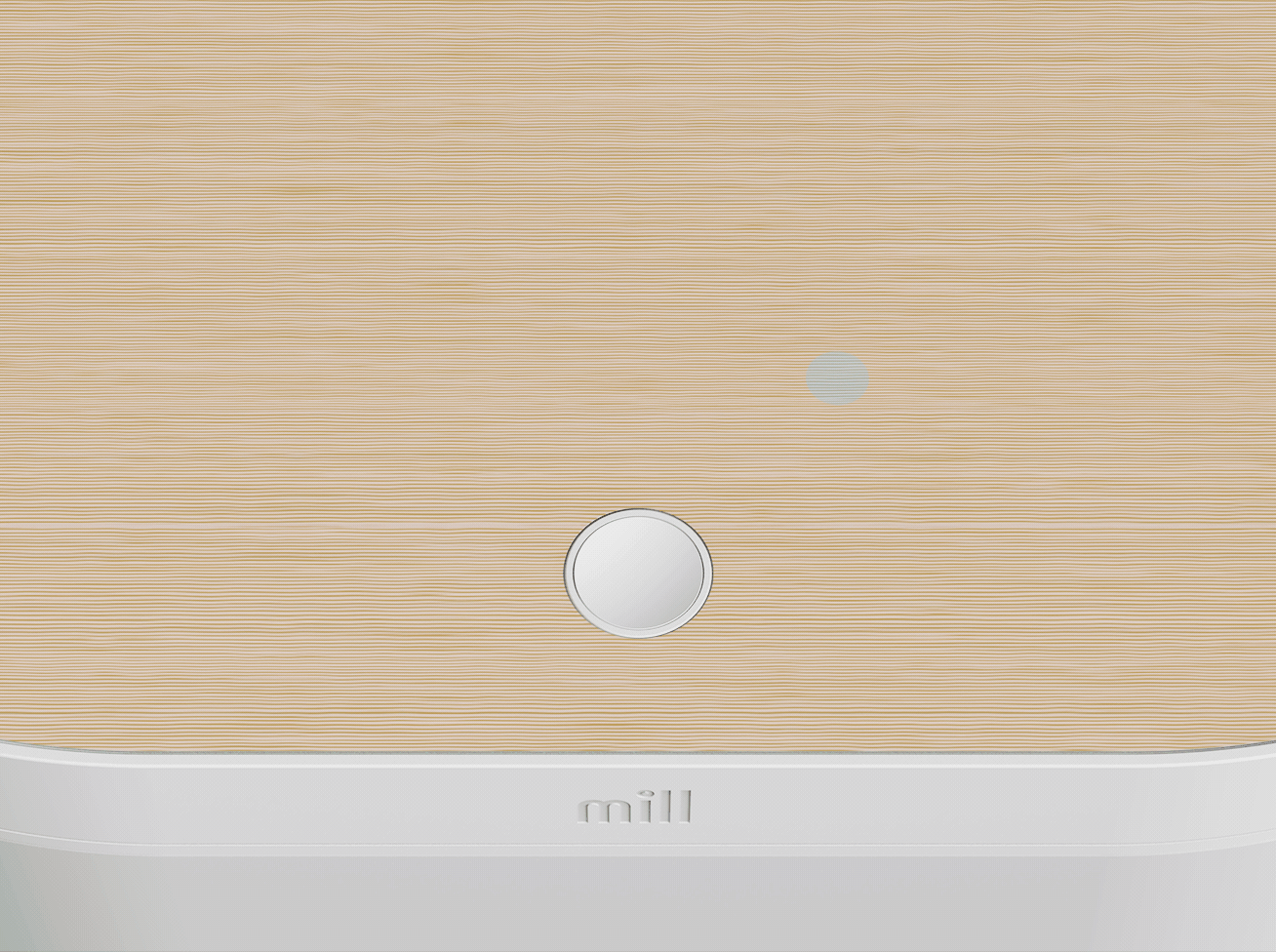 A pulsing blue circle: your bin is ready to pair with the Mill App. Follow the instructions in the app. You'll need to complete this step to use your bin.
A pulsing yellow circle: check the app for more information about what's going on with your bin.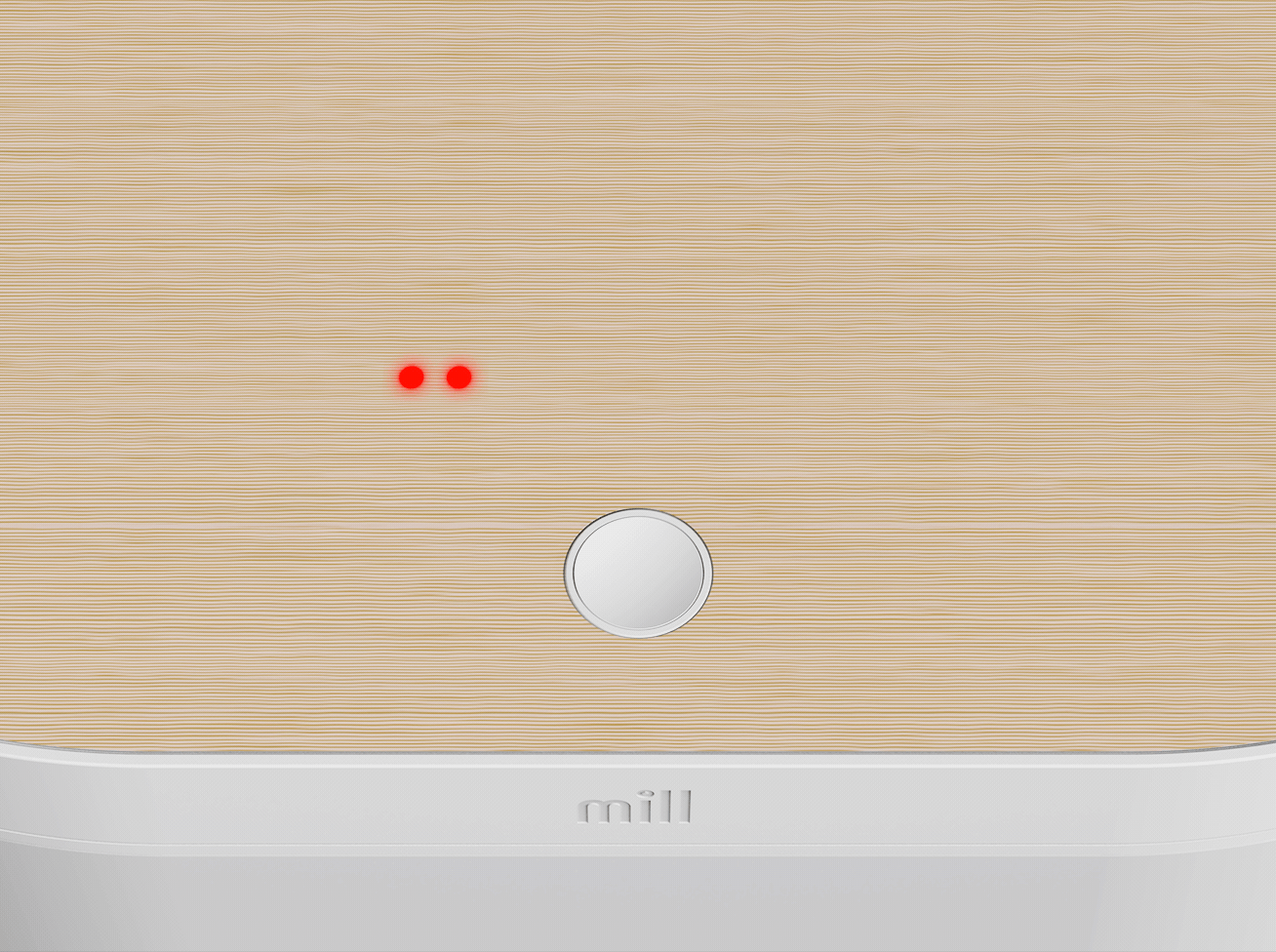 Two steady red dots: your bin is jammed. Learn how to clear a jam here.
A colorful animation across all three icons: your bin has (re)started and is unpaired. If you were holding down the lid button to factory reset, you can let go once you see this animation.